Sponsorship Information
Akinori Ogata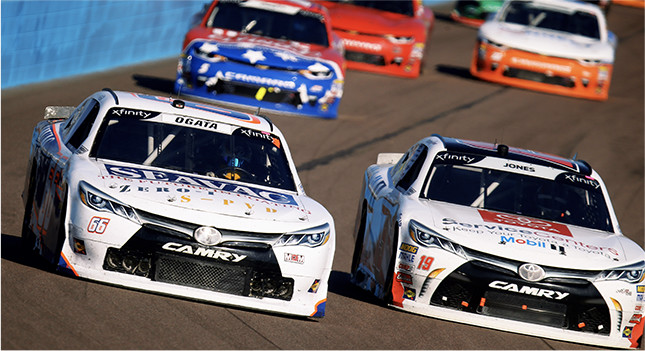 After 12 years of motocross racing, He stepped up to the American motor sports midget car race and the current NASCAR short track race. Based on these achievements, He participated in NASCAR in earnest since 2003. Currently, He is as the only Japanese player in NASCAR upper class, and participated the Xfinity race in Phoenix, Arizona on November 10th 2018. Seavac has been suporting his activities since 2017 as a sponsor, empathizing with Ogata's enthusiasm and life.
Ogata: He is the only one Japanese driver in NASCAR. SEAVAC has supported him since 2017.

ご利用のブラウザはvideo タグによる動画の再生に対応していません。

Here is videos of car race. Please check it up.

Ogata gave us the hood of the car that was run in the Xfinity series. (Imoto COO, Ogata, Nate General Manager)
Osaka Evessa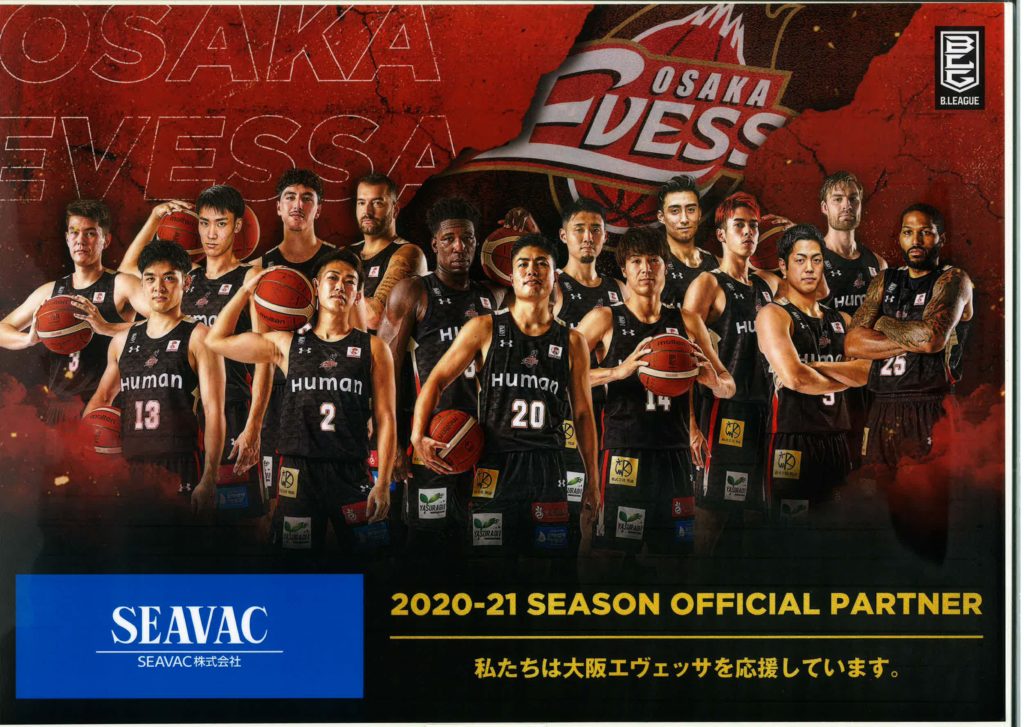 Osaka Evessa is a professional basketball team that belongs to B. LEAGUE, and the first champion of Japan's professional basketball league. Our company was founded in Kansai area, and headquarters, We support Osaka, named after Ebe-san, the god of business.
Official icon Mascot character Maido kun

Maido kun

We are the official gold partner of Osaka Ebessa.
Japan Circuit Ladies2020